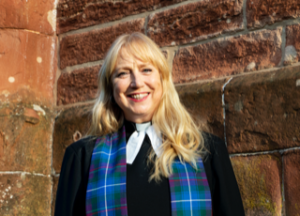 Rev Lorna Tunstall
The Minister
Reverend Lorna Tunstall was ordained to the parish in September 2020 after graduating from New College, Edinburgh with an M.Div (Hons) in 2019. Previously to accepting this charge, Lorna completed an 18 month probationary period at Barnhill St Margaret's Church in Broughty Ferry, Dundee.
Lorna lives with her husband, Mark and their two beloved springer spaniels who like nothing better than to have long walks along the beach. Lorna loves getting to know people and finding out more about the community in which she serves. If you would like to get in touch with her, she would love to hear from you.
Brora Church of Scotland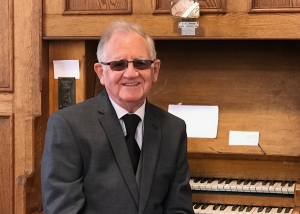 Syd Barnett
Session Clerk/Church Organist
Syd has been an integral part of Clyne Church since he moved to Brora with his wife Dorothy in 1999. He was appointed as the Church Organist in July 2000 and has served the church over the past 21 years with his wonderful music.
Syd became an elder of the church in 2001 and was elected as Session Clerk in 2005. Syd has a wealth of knowledge in respect of the running of Clyne Church and is always on hand to advise and guide others as appropriate.
Brora Church of Scotland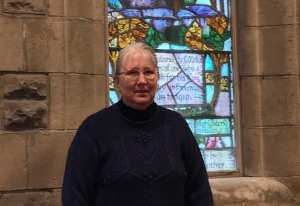 Margaret Mackintosh
The Treasurer
Margaret is the third child of four born to Markie & Helen MacKay at home in 10 Fascally Cottages, Brora. Her father was an elder of the Clyne Church of Scotland and mum was a Sunday School teacher . Margaret was baptised and married in the Church and both of her children were baptised there. She became a member of Bora's Clyne Church of Scotland in 2012 and Treasurer in 2013. Margaret has been, at separate times, Treasurer for Mother & Toddler group, Playgroup, PTA , the Doll Community Association and the Brora Community Council and also became an Elder for Clyne Church of Scotland in Brora in 2014.
Brora Church of Scotland